Solas 12 Vane Stainless Yamaha Pump Stator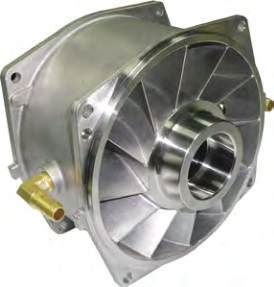 Solas 12 Vane Stainless Yamaha Pump Stator
Solas Stainless 12-Vane Stator Section For Yamaha 144mm pumps. Gets HUGE gains in rough water hook up when compared to the bulky, inefficient 6-Vane OEM Yamaha Pump.
This is the stator section only with large diameter bearing carrier and a 12 Vane standard position design. Bolts up in the OEM location with no need for an expensive extended drive shaft.
You will need a large hub design impeller such as the Solas Concord YQ-CD impeller with this pump.Optional freestyle tail cone from Impros also available.
Pump spacer required when using this pump with the stock reduction nozzle.